Certified Petroleum, Oil & Gas training program
India's best Petroleum, Oil and gas training
Pertecnica engineering is the best training Institute for Petroleum, Oil & gas training. It  provide High quality training to Electrical (EEE), Mechanical, Electronics (ECE), Chemical & Instrumentation (EIE) students, Graduate and working professionals on Oil& Exploration, Production, utilities, refineries, LNG plants, Water treatments, Power plants, Air separation units and petrochemical plants.
Students / Engineers trained by us are working in world best companies at Junior & senior level positions. Our course is rated as the best designed course in India by experts, Plant managers and Engineering companies around the world. This course covers complete project development and process technologies of Petroleum, Oil & Gas industry with training on all major equipment.
Pertecnica Engineering has the record of conducting industry oriented training programs for the final year students, Graduate engineering Trainee (GET), Study projects  and Internships for the final year Engineering students . You can get jobs in world class companies after this training.
Pertecnica has very good contacts & relations with Industry and promoting this short term training programs among corporate.
Pertecnica is the best training institute in Asia , which is conducting training and internship program on petroleum, Oil&Gas industry.
Pertecnica's Certified Oil & Gas engineers program is unique and covers all aspects of Upstream and Downstream job skills to young and experienced engineers.
Certified Oil&Gas training course covers reading and interpretation of charts ,hydrocarbon indications or fracture analysis to ensure the best decisions regarding drill sites and Seismic Vibrators reports. Pertecnica training covers basic aspects of interpretation of Map rock formations, elevation, Differentiate major rock types, Identify barren and productive basin areas.
Pertecnica's Petroleum skills training program includes skills required to get jobs on Rigs ,Selection of Rigs,Project Management & engineering ,designing offshore drilling program ,conceptual well design ,Casing program, cementing program, handling drilling fluids, directional drilling, drill-bit selection and equipment for drilling
Our technical training on production / centralized production complex is unique and it covers concepts like Gas injection, water injection techniques, Power plant , water treatment plant, Crude oil & Gas separation process, production platform safety , instrumentation and operations .
Pertecnica's training course covers LNG process supply chain starting from gas well ,field processing, Pipe line transmission, liquefaction , shipping and marketing(distribution).Also trains students on Petroleum, diesel and other Petro-chemical Tank construction technologies, fabrication, welding procedures, Operation & maintenance techniques as per API & ASME standards.
Pertecnica is the only institute in India which provide training the Air separation units (ASU),
describes the basic principles of air separation , major components and their functions in the air separation process ,customers and markets for products produced by air separation plants.
A cryogenic Air Separation Unit (ASU) is a process plant in which air is separated into component gases by distillation at low temperatures.
The plant comprises an assembly of distillation columns, heat exchangers, absorbers, and supporting machinery for compression, expansion and control of gases and liquids.
The component gases are sold and distributed to customers for a wide variety of industrial, medical and other specialist applications
Pertecnica Engineering's training is best in India for Refining and Petro-chemical jobs. Training covers all aspects of refining like Mechanical, Chemical, Electrical, Instrumentation and Safety.
This course covers study and interpretation of Process flow drawings , Control & Instrumentation ,single line drawings, Piping, Mechanical designs of refinery. It trains students on Desalting ,Atmospheric crude distillation, Vacuum distillation,Thermal cracking,Fluid Catalitic Cracking ,Catalytic reforming,Naptha Hydrotreating ,Isomerisation, Alkylation, Hydro de- sulfurisation , Hydro cracking and sulfur recovery units
Pertecnica engineering is the only institute in India, which covers energy consumption in each process and energy recovery and efficiency measures, opportunities, flare gas recovery and pinch technologies.
Internship with Experience Certificate
Course Fee: Rs. 60000/- only (6 Months Program)
Short-term Course: Rs. 35000/- Duration: 3 Months
 (Course fee inclusive of GST)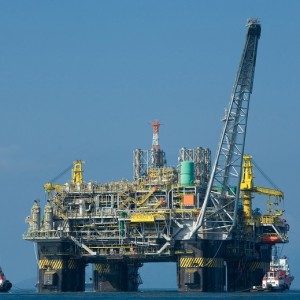 Projects & Case studies
Water treatment plants
Power plants
Refining process
Piping
Static equipment (Boilers, heat exchangers, reactors, cooling towers)
Rotating equipment (Turbines, compressors, Pumps)
Eligibility
BE / B Tech degree Electrical, Mechanical, ECE, EIE, Chemical Engineering
Duration & Course fee
Course fee: Rs. 60000/- (6 Months) Short-term Course: Rs. 35000/- (3 Months)
Contact for more details
07842430123
07842500123

Design Basis & Philosophy

Planning

Procurement of major equipment

Erection & Commissioning

Contracts Management

Project Management

Piping

Operations & Maintenance

Instrumentation & Safety Engineering
Petroleum Exploration

Petrochemical refineries

Rigs & Dredging

Oil & Gas wells

Power plants

LNG plants, LPG recovery

Water treatment plants

Crude distillation units

Diesel, gasoline & kerosine recovery

Bitumen & Coke making plants
Eligible to following jobs
Design Engineers

Planning Engineer

Procurement Engineers

Site Engineers / Project Engineers

Plant Engineers

Project Managers

Safety Engineers

Piping Engineers
Specialized skills for different engineering branches
For Electrical Engineers
After this training, students are eligible to work as site engineers in erection & commissioning of electrical systems in Sub stations, Switch yards, Water treatment plants etc. Every equipment in a power plant, whether it may a boiler, turbine or generator or it may a valve or motor, all the equipment will have its own electrical system. So, our course make students eligible for lot of jobs in project development
For Mechanical Engineers
After this training, students are eligible to work as site engineers in erection & commissioning of mechanical equipment such as Boilers, turbines, material handling systems, HVAC, Water treatment plants etc. Every equipment in a power plant, whether it may a boiler, turbine or any mechanical process equipment; all these equipment will have its own mechanical system. So, our course make students eligible for lot of jobs in project development
For Electronics & Communication, Instrumentation Engineers
After this training, students are eligible to work as plant engineers in operation & maintenance of process equipment in Oil & gas platforms, Petrochemical refineries, LNG technologies etc. Every equipment in Petroleum, Oil & Gas industry; whether it may a mechanical process equipment or electrical systems; all these equipment will have its own process control systems and plant automation. So, our course make students eligible for lot of jobs in plant operations.
 For Chemical Engineers
Pertecnica's training course for chemical engineers covers Petroleum refinery process like crude distilation unit , Vacuum distillation unit, Fluid catalytic cracking unit, Hydro cracker, Alkylation, Hydrogen syn gas plant, ASU, Sulfur recovery , water treatment plants. Students will be trained on key equipment like Distillation columns,Desalters, Heat exchagers, Furnaces, reactors, Turbines, Boilers,Cooling towers and others. All chemical engineers are required to know about function, equipment selection, operations and trouble shooting of these equipment. At pertecnica we train engineers (B.E,B.tech),freshers, final year students, working professional on all these as subjects including instrumentation controls, piping, valves , PLC, SCADA, DCS operations .
this course is best suitable to those people who is interested to work in middle east gulf, Australia & Malysia and who can travel through out world and want to have career as a petroleum engineer.
Pertecnica is the only institute covering the complete scope of project development technologies & process technologies of Oil & gas platforms